This post is generated by a series of experiences I had with my heart rate monitors – one from Garmin and one from Polar. I have an older Garmin HRM – it's called officially Soft Strap Premium Heart Rate Monitor and you can find it here
https://buy.garmin.com/en-US/US/p/pn/010-10997-07.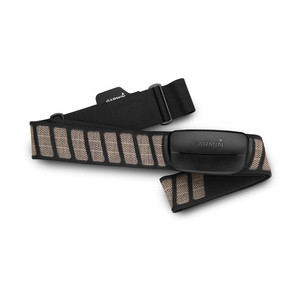 It came as a bundle with the 920XT and I used it over the last 4 years, maybe less in the last one year because I felt it is uncomfortable and I migrated when possible to oHR after buying Fenix 5.
I took care of it, wash it regularly and it worked ok, but since one year ago I noticed that using it early in the day, especially in the cold(er) days, generated a abnormal reading for the first 5-6 minutes of the workout. Initially, it was annoying, but I got used to it .. I knew that my values of HR will be high (170-185 bpm) in the first minutes and come back to regular measurements (140-150 bpm) suddenly after the first 5-6 minutes. It was obvious that abnormal reading was affecting the Performance Condition measured by Garmin in the first 10 minutes of the workout. I don't know if that has effects over other indicators, messing up my training plans, but it was annoying to see that happening every day and I switched to the oHR at least for the non-interval runs.
This was one of the reasons for purchasing a Polar H10 strap, considered a very reliable and accurate heart rate monitor. OK, the other incentive for the purchase was the fact that I was trying a Polar Vantage V in that period. To my surprise, I had similar issues, maybe not for the full period, but less time in the first 5 minutes than with Garmin and I concluded .. it must be me – dry skin and electrostatic from the t-shirt.
When I started to have the strap (H10) properly moisturized, I didn't see any other issues and I concluded for me that it's something related to my skin and the cold mornings .. I said today I'll give the Garmin HRM another shot with preparation – I only used water and not ECG gel, but there is a need for ECG gel, then I'm not playing this game anymore.
The results are displayed below – average HR for the workout 140 bpm, but high values in the first 5 minutes.
I did enjoyed the extra running dynamics, but with this kind of readings I might migrate back to H10 and oHR. I was tempted to buy another soft strap, maybe those electrodes are not longer functioning as they should…but since the H10 had some similar issues, I might also get the Polar OH1 (details here ) for better measurements than regular watch oHR, but more convenient that having the chest straps.
So, next steps – Polar H10 in intervals, Garmin Fenix 5x+ oHR in regular steady sessions. Eventually, I might buy the Polar OH1.
Update (29th of March)
And here we go again … I changed the heart rate monitor to Polar H10, used some water to get it in full contact with my skin and started the workout … the result was a complete failure in the first 6 minutes. I really don't know what to do … but since the HR comes back to normal after those 5-6 minutes every time, I don't think that is really something to check with a physician. Anyway, it's frustrating to have such sessions …
Update (9th of April)
After several tests, when using an EKG gel to moisture the heart strap, I can say for sure that solves the issues with abnormal readings – everything went just fine with both Polar H10 and Garmin HRM Run. So, that's the conclusion – as annoying as it can be, for predictable results, you need to use some kind of gel to make sure that the connection is fine (especially if you have a dry skin as it seems I have).
Tools:
Garmin HRM 3 (FW 6.60 - 6.64)
Garmin Fenix 5X+ (FW 6.58) - (FW 6.62 in the second workout)
Polar H10 (FW 2.1.9)
Stryd (FW 1.1.9)